2021 Be the Change - year of the Ox
Year of the Ox 2021
If you were born in 1925, 1937, 1949, 1961, 1973, 1985, 1997, 2009 or this year, then you're an Ox. Your personality could be characterized as hard working in the background, intelligent and reliable but you do not need praise. Those who are born under the Ox sign are independent and strong people, but very stubborn.
In Chinese culture, Ox is a faithful friend that made great contributions to the development of the society. Like the ox, people born in the Year of the Ox are industrious, cautious, hold their faith firmly, and always glad to offer help. The Ox year of 2021 is under the influence of the metal element. This year predicts new career opportunities.
Everything should change for the better now.  Be the change. 
All of our Hooded Blankets are custom-made-to-order and handcrafted to the highest quality standards.
Each blanket features a premium suede polyester print for beautiful color vibrancy.
Cozy underside is constructed from an ultra-soft micro fleece fabric to keep you warm and comfortable.
Perfect for snuggling while watching TV on the couch, relaxing on a sofa, or reading in bed.
Machine washable with cold water gentle cycle and mild detergent.
Please allow 7-9 days to receive a tracking number while your order is hand-crafted, packaged and shipped from our facility. Estimated shipping time is 2-4 weeks.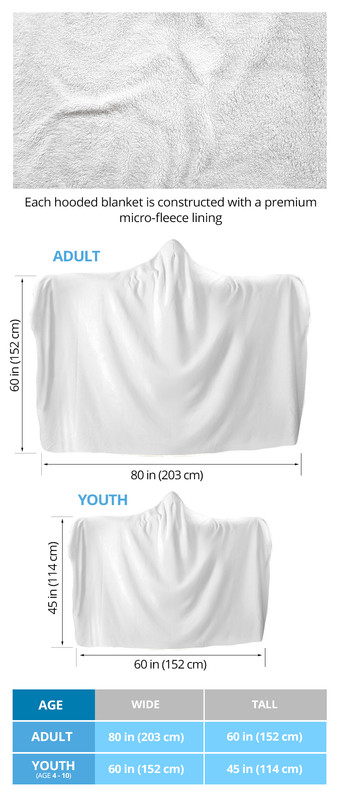 ---
Share this Product