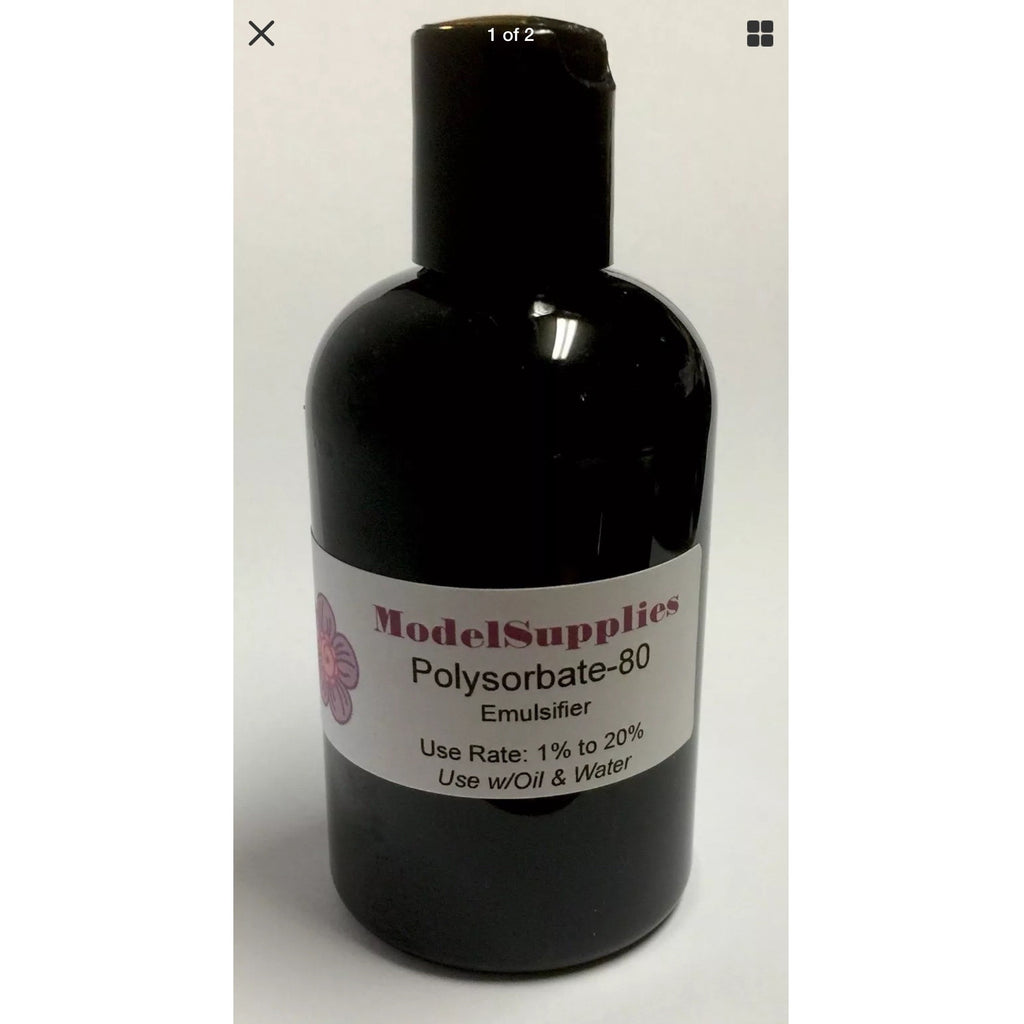 4oz Polysorbate 80 Emulsifier - Mix Water & Oil Create Emulsions Creams Lotions
Polysorbate 80
4 oz by Volume, NOT Weight~!
In a black 4 oz bottle with
flip-top for easy dispensing!

Emulsifier that allows you to easily mix
Oil & Water
Emulsify

Use Rate: 1% to 20%

Often, you need only a drop or two to end the headache of a separated emulsion~!

We do the research to find the BEST ingredients for your precious formulations~!

These active ingredients are in COUNTLESS other products with BIG PRICE TAGS~!!!

Our ingredients include:

DMAE
Aloe Vera
OM Cinnamate
Caffeine
Haloxyl (R)
Chrysin
Hyaluronic Acid
Squalane
Argireline
Collagen
& More!
Visit My eBay Store!
Use the search box or find ingredients by A-Z order or purpose type~!


Subscribe to our "Once in a Blue Moon" newsletters by adding my eBay Store to your favorites list!
---
Share this Product