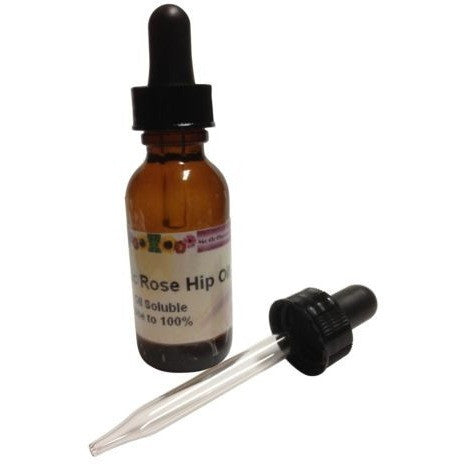 ModelSupplies Organic Rose Hip Oil 1 fl oz / 30 ml
Our Organic Rose Hip Oil has been in the ModelSupplies products you love for years. Now you can buy it separately for either an ingredient in your own creations or to use at 100%.
A fantastic source of retinol, and other nutrients, Rose hip oil has been used for thousands of years to combat the signs of aging like:
* Sun spots
* Age spots
* Lines
* Wrinkles
Builds collagen beneath the surface of the skin and helps exfoliate the top layer of skin.
Amber glass dropper bottle.
---
On Feb-15-14 at 04:12:53 PST, seller added the following information:
---
On Feb-19-14 at 05:54:53 PST, seller added the following information:
---
Share this Product